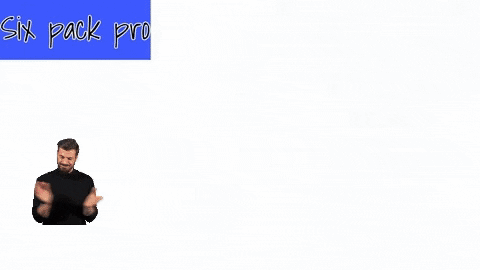 This Smart Rechargeable ABS and  Muscle Simulator is clinically demonstrated to deliver firmer, stronger and more toned abdominal muscles while you are: at home, at work, watching TV, exercising, folding laundry, helping your kids with their homework.
THE KEY BENEFITS:
Electronic muscle stimulation: stimulate the hip and gluteal muscles and help to tone, tighten and firm your hips and buttocks to achieve the body that you've always wanted
Exercise anytime: provide endless possibilities in training your booty like in front of the TV, when doing the dishes, or even when cooking
U-shaped design: ergonomic pads cover targeted regions in the buttocks to stimulate nerves where they are most concentrated
Cost-effective: save time and money on expensive gym subscriptions and allow you the convenience of getting amazing results without tiring workouts
You only need to train for 15-20 minutes/day to get that noticeable improvement in just 4 weeks
Easy to use push-button operation with 6 modes and 10 intensity levels
With a push of a button, you can adjust the intensity of the stimulation and go about with your daily activities
100% skin-friendly and pain-free
You are satisfied and reimbursed for 30 days. If there is something wrong with your order, we are here to help!
Worried that your article isn't right for you?
Do you think you made a mistake?
Even with all the help we provide, it can happen. You have 30 days to request another size and we will send it to you - free of charge!
No need to worry about anything on EasySlim - We're here to make it right.